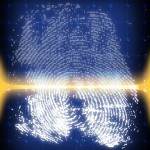 All applicants for a U.S. immigration benefit are subject to criminal and national security background checks to ensure they are eligible for that benefit. U.S. Citizenship and Immigration Services (USCIS), the Federal agency that oversees immigration benefits, performs checks on every applicant. A background check is useful in determining whether any errors exist on your record, whether you have been the victim of identity theft, and whether there are any issues that may delay or defeat your immigration application.
We recommend you use Accurint to obtain a full background check. In some cases, we you have to submit a fingerprint card to the FBI for a full NCIC history (e.g., in the event that you have convictions in other jurisdictions).
NATIONAL
Federal Tax ID Numbers for 501(c)(3) Tax Exempt Organizations.
FLORIDA STATE
VINE Statewide Offender Search here.
Florida Department of Law Enforcement (FDLE) here.
DUVAL COUNTY, FLORIDA
Criminal Records in Duval County, FL can be found here.
Marriage Licenses, Restraining Orders, and other Court Records in Duval County, FL can be found here.
Inmate Information in Duval County, FL (JSO) can be found here.
Helpful Links