Call (904) 268-7812 to speak with an immigration lawyer now.
Susan Pai is the First Generation U.S. Citizen daughter of a North Korean Refugee Father and South Korean Mother.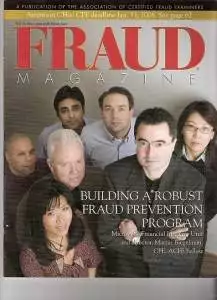 After attending the University of Southern California, University of California at Los Angeles, the University of Louisville and Nagoya University in Japan, Susan began her career as Deputy Prosecuting Attorney for the State of Washington.
She went on to become a Public Defender where she conducted major criminal matters such as second strike life without parole cases. Later, she was recruited by former Presidential Candidate, Patricia Schroeder (D, Colorado) to become the Director of International Copyright Enforcement for the Association of American Publishers.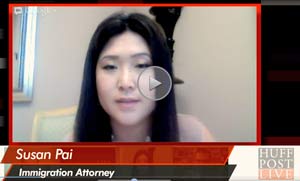 In this capacity, she oversaw and conducted what is still believed to be the largest criminal raid in global publishing history on behalf of American and European book publishers. Susan went on to become one of the youngest corporate General Counsels in the United States, working with such DC notables as:
Susan also served as Senior Investigations Manager of Microsoft's special investigations unit, the Financial Integrity Unit, and is a former member of the Association of Certified Fraud Examiners.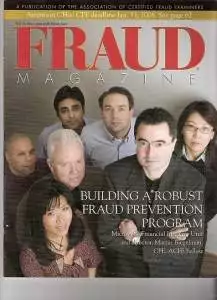 Susan Pai on the cover of Fraud Magazine
Susan has successfully processed Family Based Petitions, Fiance/e Visas, H-1B, H-1B1, E-2, E-3, L-1A, L-1B, O, P and TN visas. She has also submitted successful EB-1 petitions and has been asked to respond to requests for evidence on petitions she was not originally involved in. Of the business based visas she has applied for, she has covered novel issues including applying for a cap-subject H1B visa concurrent to a cap-exempt H1B (after H1B master's and non-master's numbers were exhausted) and arguing successfully for a university affiliation for an otherwise cap-subject and previously denied petitioner. She enjoys writing applications for extraordinary aliens and outstanding researchers. In a challenging case, Susan was able to petition for a change of status to L-1A from L-1B one the eve of the 5th year L-1B cap without any government requests for further evidence.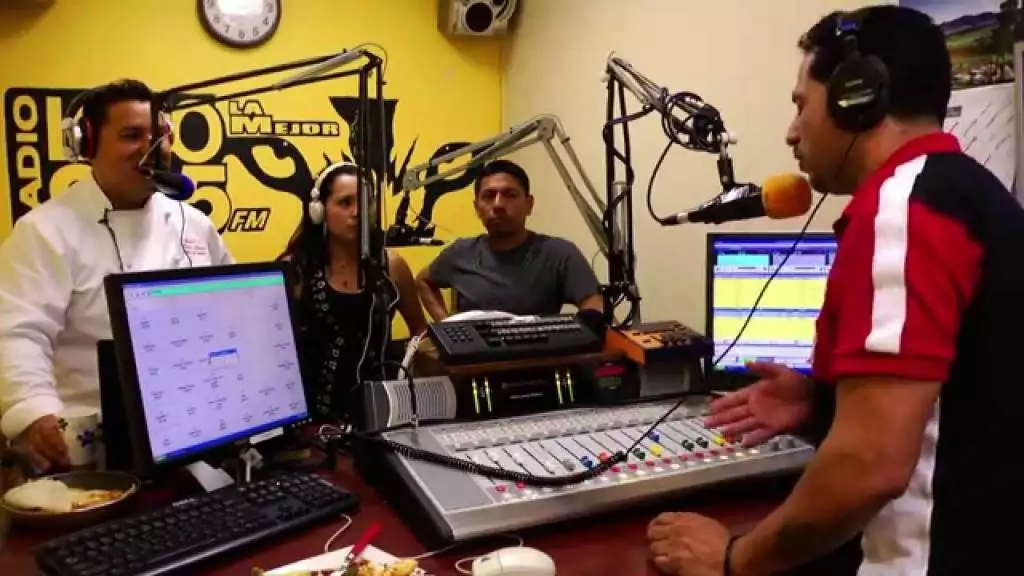 Click to hear Susan talk to Chef Pedro Alaniz on WPSP 1190AM, Florida, about immigration reform.
Susan is a community leader and is a longtime member of the FBI Jacksonville's Multicultural Committee. She works to build community partnerships and close the divide between law enforcement and the citizens they serve.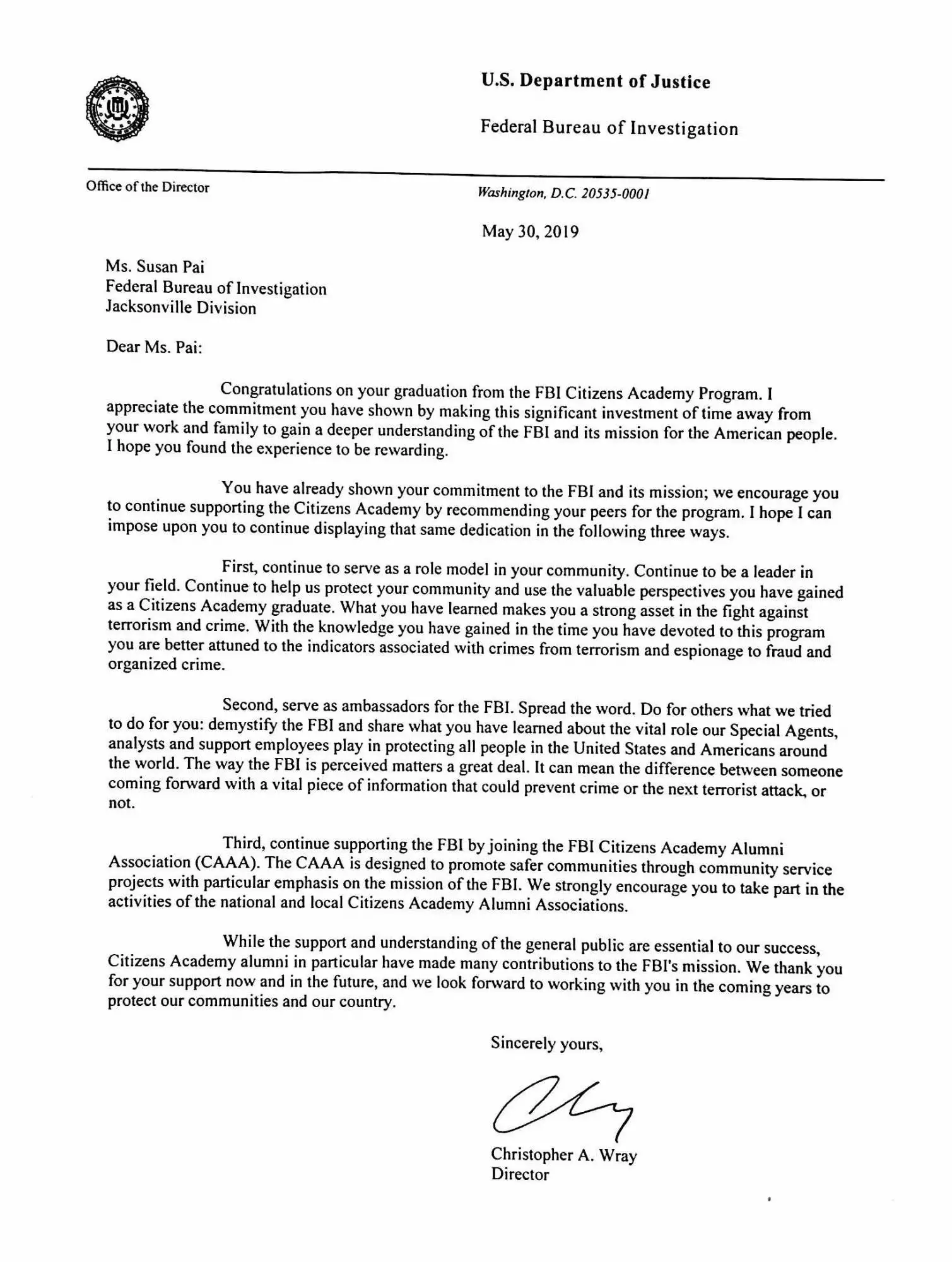 Susan is a nationally recognized speaker and writer. She is a front page featured Huffington Post writer on immigration issues and has submitted Congressional Testimony on humanitarian immigration issues. She has worked with the Senate Judiciary Committee on business immigration and has testified as an expert on immigration compliance. Susan has spoken at national anti-fraud conventions, immigration law conferences and law schools. She has been featured on First Coast News, the St. Augustine Record and has been written about in the Daily Beast.
Susan is a member of the American Immigration Lawyers Association and the Washington State Bar Association.  She served on the Legal Panel for the ACLU Northeast Chapter of Florida, as a Director for the Central Florida Chapter of the American Immigration Lawyers Association (AILA) and served as the CBP (Customs and Border Protection) community liaison.
---
Susan Pai is admitted to the Washington State Bar.
Attorney Pai's Practice in Florida is Limited Exclusively to Immigration & Nationality Law
Attorney Pai may appear before USCIS, Immigration Court (EOIR) or any Immigration Agency in all 50 States and at any US Embassy or US Consulate abroad. From USCIS: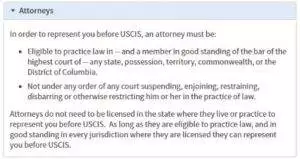 ---
If you're looking for a highly experienced immigration lawyer, call Susan today.