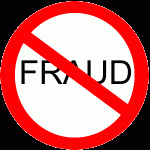 As an attorney, I am forbidden from assisting a client in perpetrating a fraud. A material misrepresentation or omission of fact in an immigration matter (even on the forms) can be considered Immigration Fraud.
A GOOD RULE OF THUMB
DON'T LIE. If you've been convicted for shoplifting, we can deal with this. However, if you lie about it on your immigration forms or to an immigration official, we probably can not. What is a relatively simple issue (shoplifting) now must be dealt with as potential immigration fraud. Also, your attorney can not represent you to the best of her ability if you are not 100% truthful with her.
TEST FOR MATERIALITY
The test of materiality is not whether the false statements in fact influenced immigration officials to grant a visa, but whether the false statement had a natural tendency to influence the officials' decision. Materiality under 18 U.S.C. § 1001 requires that the misstatement be relevant to a fact that is a precondition to the grant of the particular benefit sought. Thus, while a misstatement that relates to an ancillary, non-determinative fact is not material, a misstatement that would have a natural tendency to affect a decision to issue a document is material. Excerpt from 3 Immigration Law Service 2d § 17:173 (2009) citing Robles v United States, 279 F2d 401 (1960, CA9 Ariz), cert den 365 US 836, 5 L Ed 2d 745, 81 S Ct 750, reh den 365 US 890, 6 L Ed 2d 201, 81 S Ct 1032; U.S. v. Dedhia, 1998 WL 19912 (6th Cir. 1998); United States v Naserkhaki, 722 F Supp 242 (1989, ED Va).
Emphasis added by Susan Pai.
CONCEALMENT OF MATERIAL FACT
For purposes of the provision dealing with revocation of naturalization, proof of materiality of the misrepresentation or concealment establishes a rebuttable presumption that one who obtained citizenship in a proceeding where he or she made material misrepresentations was disqualified for naturalization, and the burden then shifts to the naturalized citizen to refute the presumption by showing, through a preponderance of the evidence, that the statutory requirement, as to which the misrepresentation had a natural tendency to produce a favorable decision, was in fact met. Excerpt from 3C Am. Jur. 2d Aliens and Citizens § 2498
Observation: The Supreme Court has raised the possibility that the test for materiality of misrepresentations in applications for citizenship may differ from that applicable to false statements in visa applications. A court of appeals has subsequently held that while misrepresentations to immigration officials when securing an immigrant visa must be material to form a basis for denaturalization, the government need not prove that the applicant would not have received a visa if he or she had not made the misrepresentation. The Supreme Court has also raised the possibility that misrepresentations or concealments made in applying for an immigrant visa may render the visa invalid, thereby rendering the person subject to denaturalization under the provision dealing with citizenship that was illegally procured because lawful residence is another requirement of naturalization. Excerpt from 3C Am. Jur. 2d Aliens and Citizens § 2498
Emphasis added by Susan Pai.
Passport and Visa Fraud: A Quick Course