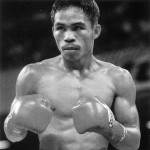 Susan Pai personally prepares each O-1 visa application.
Each application takes approximately four weeks to prepare. There can be a significant crossover between O-1 visas and National Interest Waivers. Therefore, it is of the utmost importance to prepare the strongest packet possible.
An individual who has "extraordinary ability" in the sciences, arts, education, business or sports, as demonstrated by "sustained national or international acclaim," and whose entry into the U.S. will "substantially benefict prospectively" the U.S.
A consultation letter from a recognized peer group stating they have no objection to the applicant's entry to the U.S. as an extraordinary alien is required.
An O-1 visa may be for a period of 3 year and renewed indefinitely.
Spouses and minor children may accompany the O-1 visa holder as O-3 derivative beneficiaries. O-3 holders may not be employed as O-3 visa holders but may attend school.