The Immigration Officer's Expedited Removal is a final Deportation Order and is therefore executed without any further hearing, review, or the opportunity to even appear in front of an Immigration Judge.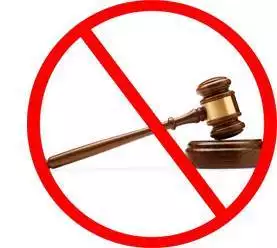 There are limited exceptions to being placed in the Rocket "No Docket" Deportation Machine.  If the individual claims to be a U.S. Citizen, have legal status, or expresses a fear of persecution, the Immigration Officer should try to find proof of the claim in immigration records or offer the individual a Credible Fear Interview with an Asylum Officer.  If the Immigration Officer finds proof of a claim to lawful status then the Immigration Officer will decide if the person can enter the United States or if he or she should be placed in Deportation Proceedings to have an Immigration Judge review the case. If no proof is available, then the individual will be required to make a statement regarding his or her claim of legal status under oath, the Immigration Officer will still issue an Order of Expedited Removal; and then the person will have his or her case reviewed by an Immigration Judge. The claimant will be detained (jailed) until he or she speaks with the Judge.  If the Immigration Judge agrees with the Immigration Officer's Expedited Removal Order, the claimant will be removed with no opportunity for further review or appeal.
If the individual expresses a fear of return to an Immigration Officer at the border, international airport or shipping port, he or she should be scheduled for a "credible fear interview" during which the person will be interviewed by an asylum officer about his or her fear of returning to their home country. This may be because the individual either suffered persecution or torture in the past or because the person fears persecution or torture in the future upon return to his or her home country.
However, if the only reason the person left his or her country was to look for work and does not have any fear of returning or have not been harmed in the past, then he or she does not qualify for asylum.
If granted asylum, an applicant will be allowed to stay in the United States legally, obtain a work permit, later apply to become a lawful permanent resident and, eventually, a U.S. citizen.
There also is protection available in the United States if the person is likely to be tortured by a government official or someone at the government's request in his or her home country for any reason. The United States has signed a treaty promising that it will not return anyone who is likely to be tortured in their home country.
———————————-
The above discussion is about individuals who encounter Immigration when they are in the act of entering the United States. People who have entered the United States without being inspected by an Immigration Officer and have been living in the U.S. for more than two years are NOT subject to Expedited Removal and are entitled to a hearing before an Immigration Judge.
   Because people who are subject to expedited removal are generally not informed of their right to counsel or provided any meaningful opportunity to contact an attorney, it is crucially important that all people in the United States who are accurately or erroneously targeted for deportation by Immigration Officers carry proof of their U.S. Citizenship, lawful status in the U.S. (your Green Card or Passport with a Valid Visa, for example), or, at the very least, proof that you have lived in the United States for at least two years.